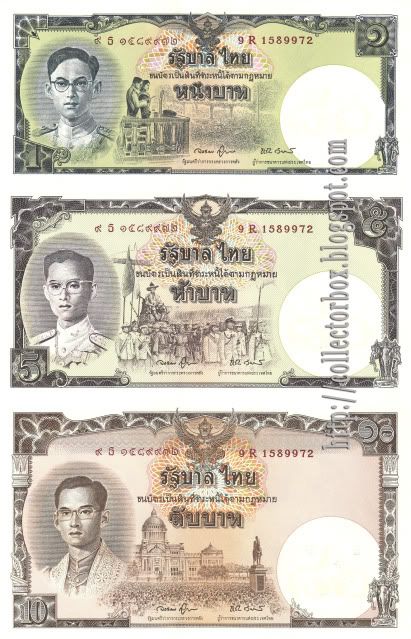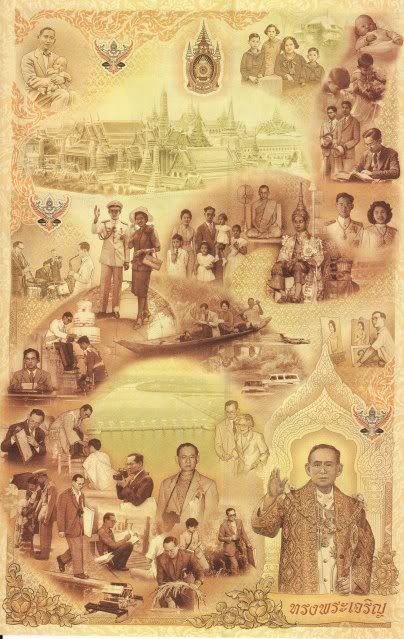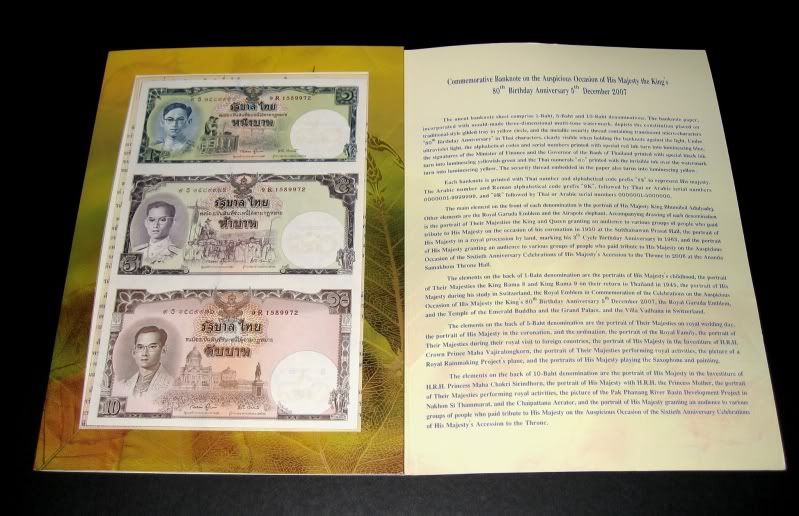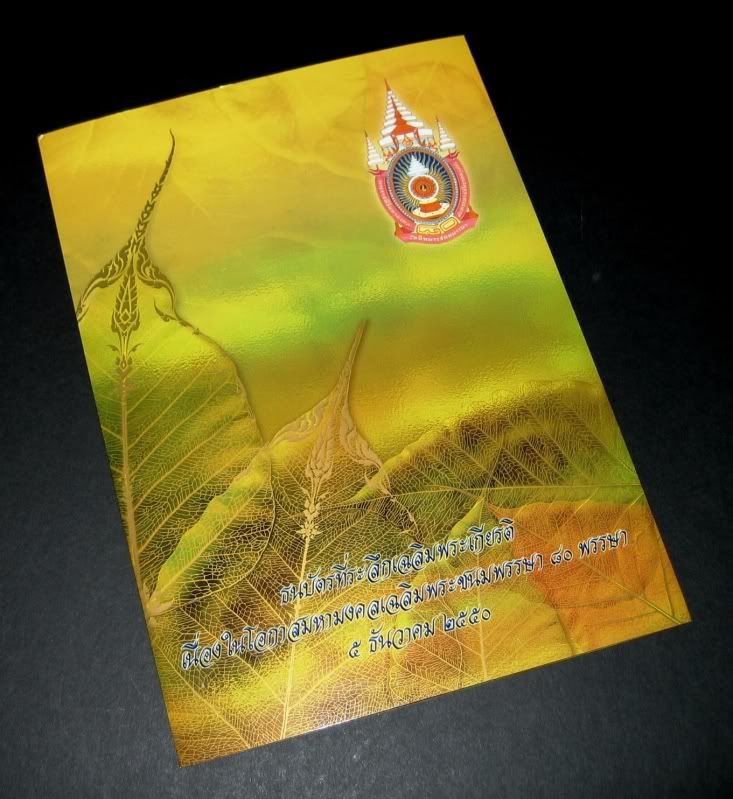 Thailand King 80th Birth anniversary uncut banknote
NOTE SIZE: 147mm X 229mm
CONDITION : UNC with folder
YEAR : Dec - 2007
~16 baht, 15 million uncut sheets issued November 28, 2007, to commemorate King Rama IX's 80th birthday.

~ 1-baht note the king is giving a speech during his coronation in 1950 at the Sutthaisawan Pratat Hall.

~ 5-baht note he's in a royal procession by land, marking his 3th Circle Birthday Anniversary in 1963.

~ 10-baht note a large crowd is paying tribute during the 60th anniversary celebrations of the king's accession to the throne in 2006.

~The back depicts various aspects of the king's royal biography, activities, and talents.
[INFO SOURCE]
------------------------------------------------------------------------------------------------------------------------