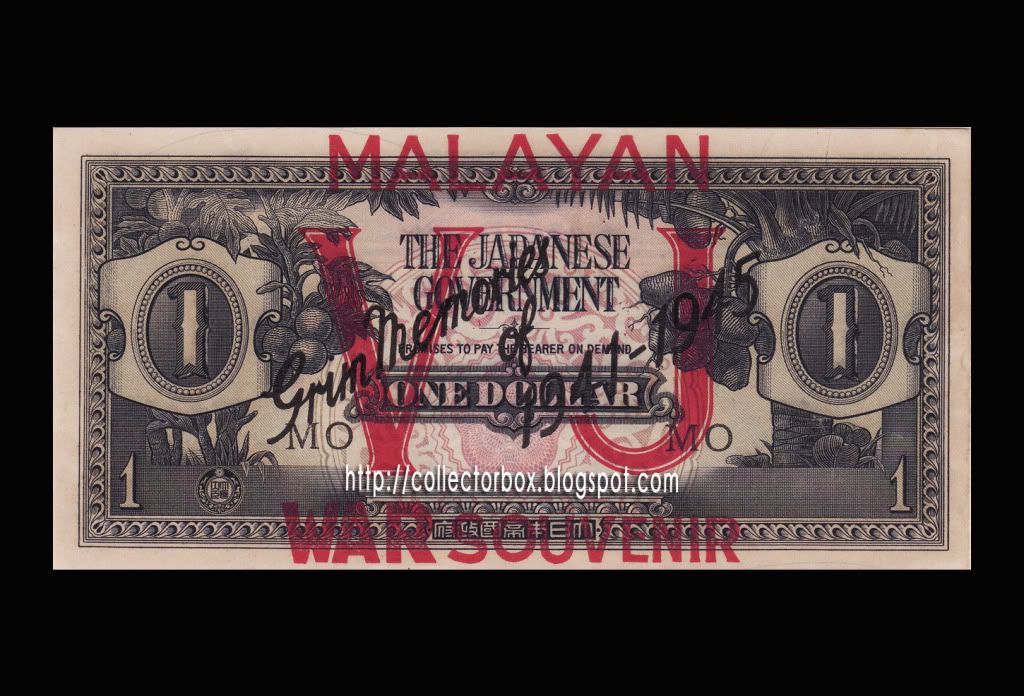 FORGERY

Japanese Occupation 1 dollar banknote
- Please take note all collector, Malaya Japanese occupation 1 dollar is never issued "VJ" overprint. These notes is under private print. The paper 1 dollar is

Gunuine notes, but the red stamp "Malayan, VJ, War souvenir..." is copy from gunuine propaganda issues.
- Some collector like to collect forgery notes, is because forgery notes also got some special on that, we don't know how many copies printed, sometime very appreciate to them, how they do it.
- I do collect some forgery notes too, but the pricing must very very low compare genuine notes.