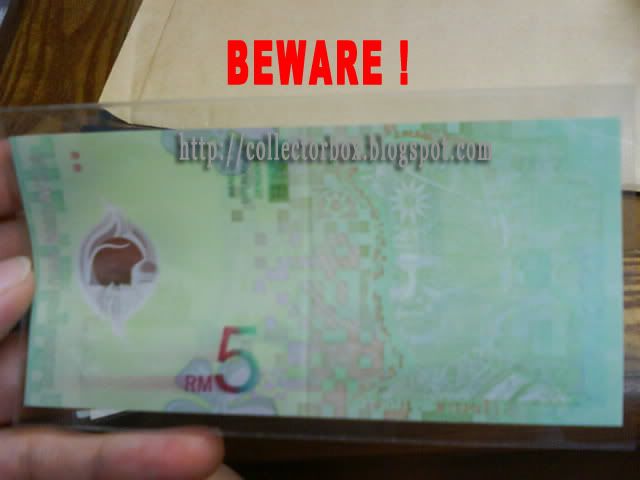 < FRONT NOTE >

To all banknote collectors, beware when purchase an error banknote.

-To remind everybody, the Fake error money RM5 recently appeared. Photo attached is Malaysia polymer RM5 after using chemical liquid processing. Tuanku Abdul Rahman portrait and few figure become shallow color, Governor Tan Sri Dr Zeti Akhtar Aziz signature are missing. Usually a lot of collectors interested for error banknote, because it was difficult to find and rare. Below few case is happen to my collector friend,
Bought from selling wedsite , price after negotiate is RM250. After item received just realized colour and paper notes is done by some chemical liquid.
Bought from a stranger, price RM100. When sharing with friend, just realized is fake error notes.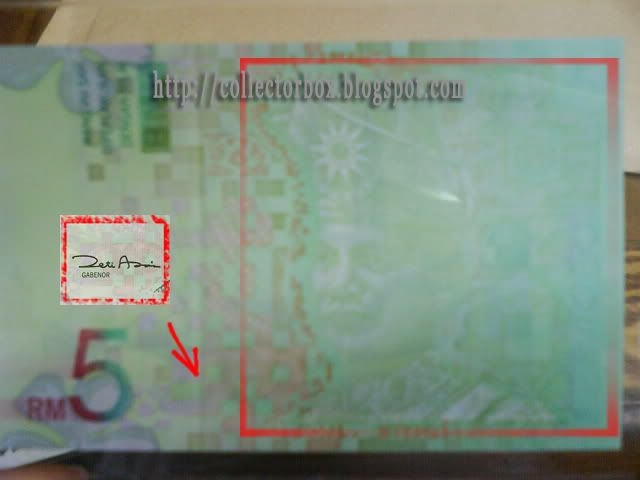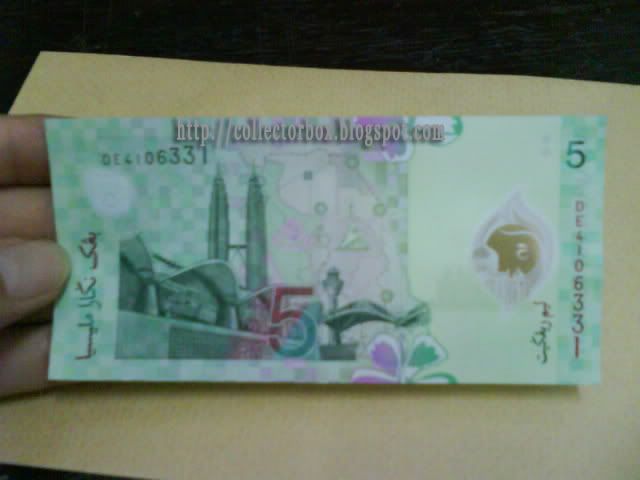 < BACK NOTE >

-Back banknote without processing.
------------------------------------------------------------------------------------------------------------------

- Any minor change from the original approved note will be considered an ERROR.
- Errors can be in cutting, different serial numbers, unprinted part or face, overprinted, missed or extra color, inverted water mark, inverted letter or no, shifted print, ....... etc.
- Errors can range from tiny differences to major variations from the original note. Naturally the price of an error will depend on the nature of the error, and the availability. Perhaps one of the most common type of errors is in cutting, where all 4 margins are not equal.
+++++++++++++++++++++++++++++++++++++++++++++++++++++++++++++++++++++