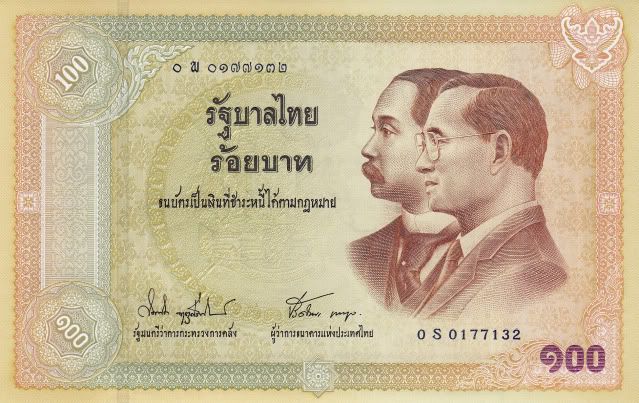 Commemorative Banknotes on the auspicious occasion of the centenary of Thai banknotes issued only in the 100 Baht denomination.
Size Note : 166mm X 105mm
Front note: On the right are the portraits of His Majesty King Bhumibol Aduyadej, the reigning monarch, and His Majesty King Chulalongkorn (Rama V) wearing suit.
Back note: In the middle part to the upper is the Royal Coat of Arms, under the Royal Coat of Arms are the Thai words and expressions: "Government of Siam" and "The Government of Siam promises to pay the bearer on the demand in the Siamese currency"
++++++++++++++++++++++++++++++++++++++++++++++++++