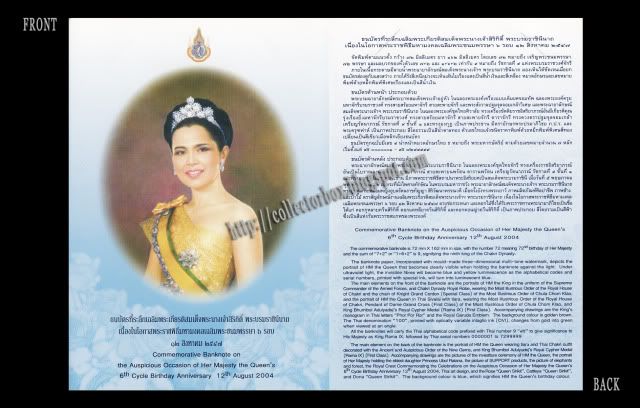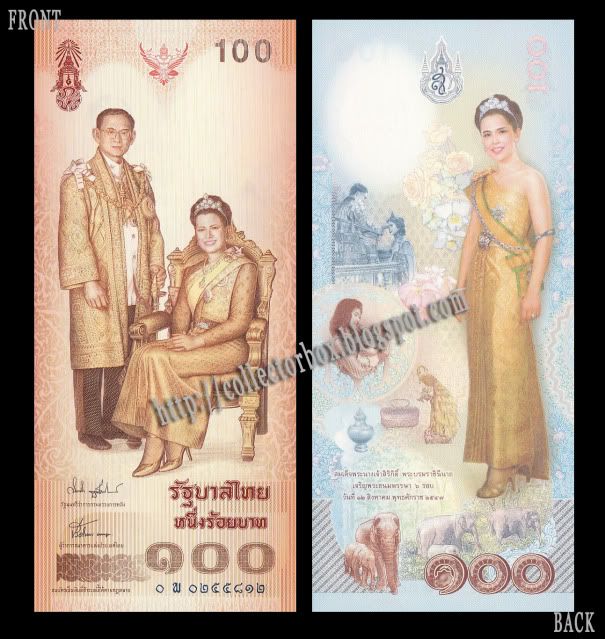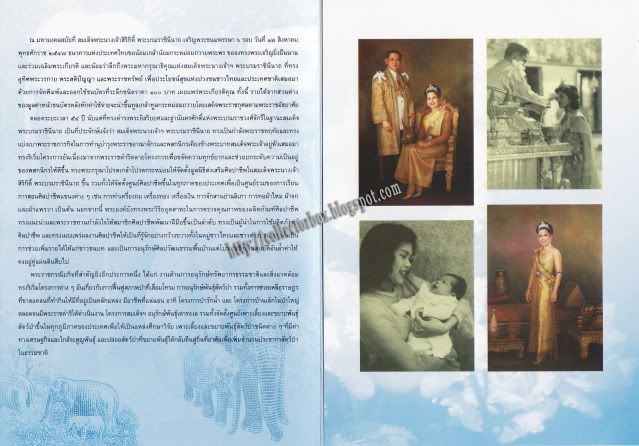 Banknote of Birthday Anniversary of Her Majesty Queen Sirikit on
August 12, 2004
Size : 72mm X 162mm ( Replacement Notes )
Front : The portrait of H.M. the King in the uniform of the Supreme Commander of the Armed Forces and the portrait of H.M. the Queen in Thai Sivalai with tiara.
Back : The portrait of H.M. the Queen wearing tiara and Thai Chakri.
-To celebrate the auspicious occasion of Her Majesty the Queen's 6th cycle birthday anniversary August 12th, 2004, and to honour Her Majesty's kindness in dedicating not only her physical and mental energy but also her personal funds for the well-being of the nation and her people, the Bank of Thailand takes this opportunity to issue the 100 Baht commemorative banknote to express highest gratitude to our Queen. The proceeds, after reduction of face value and cost, will be present for her royal cause.
+++++++++++++++++++++++++++++++++++++++++++++++++++